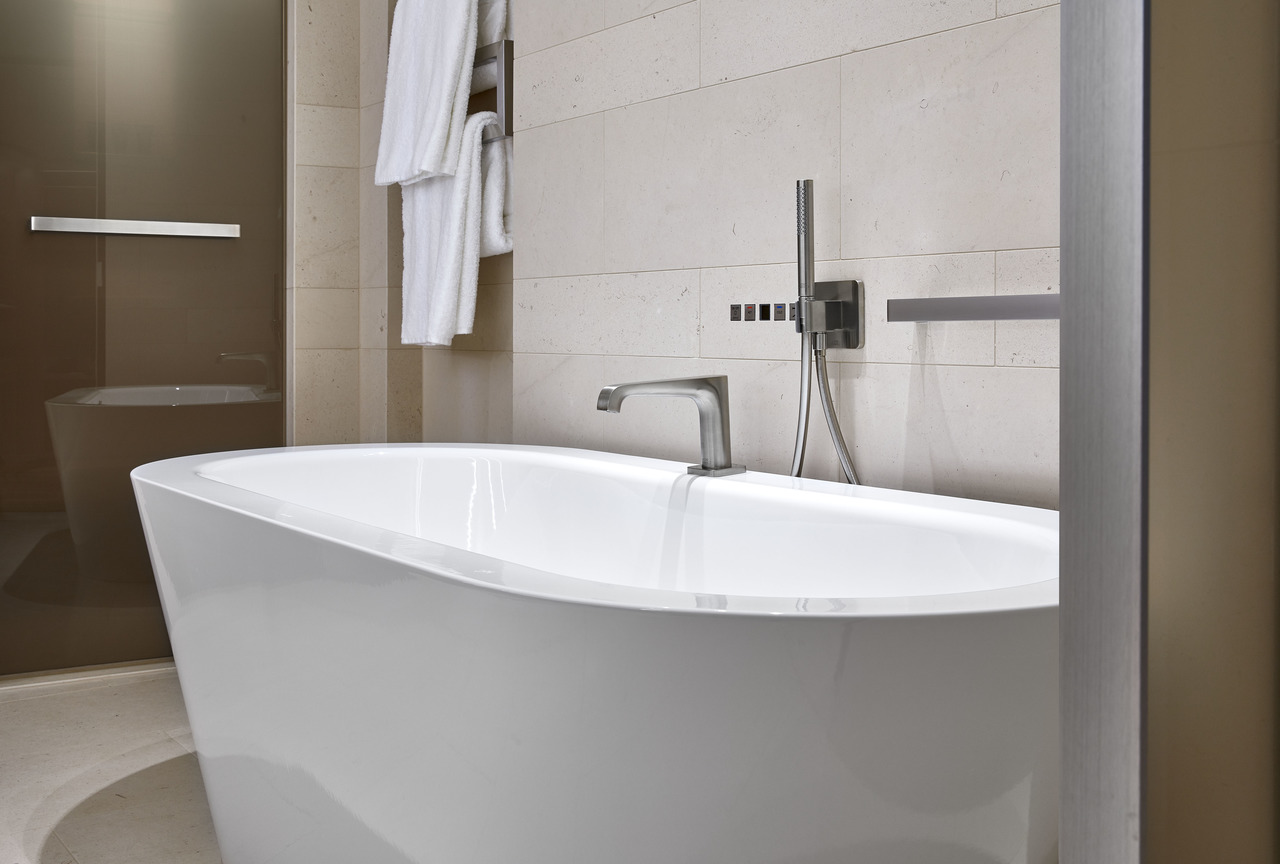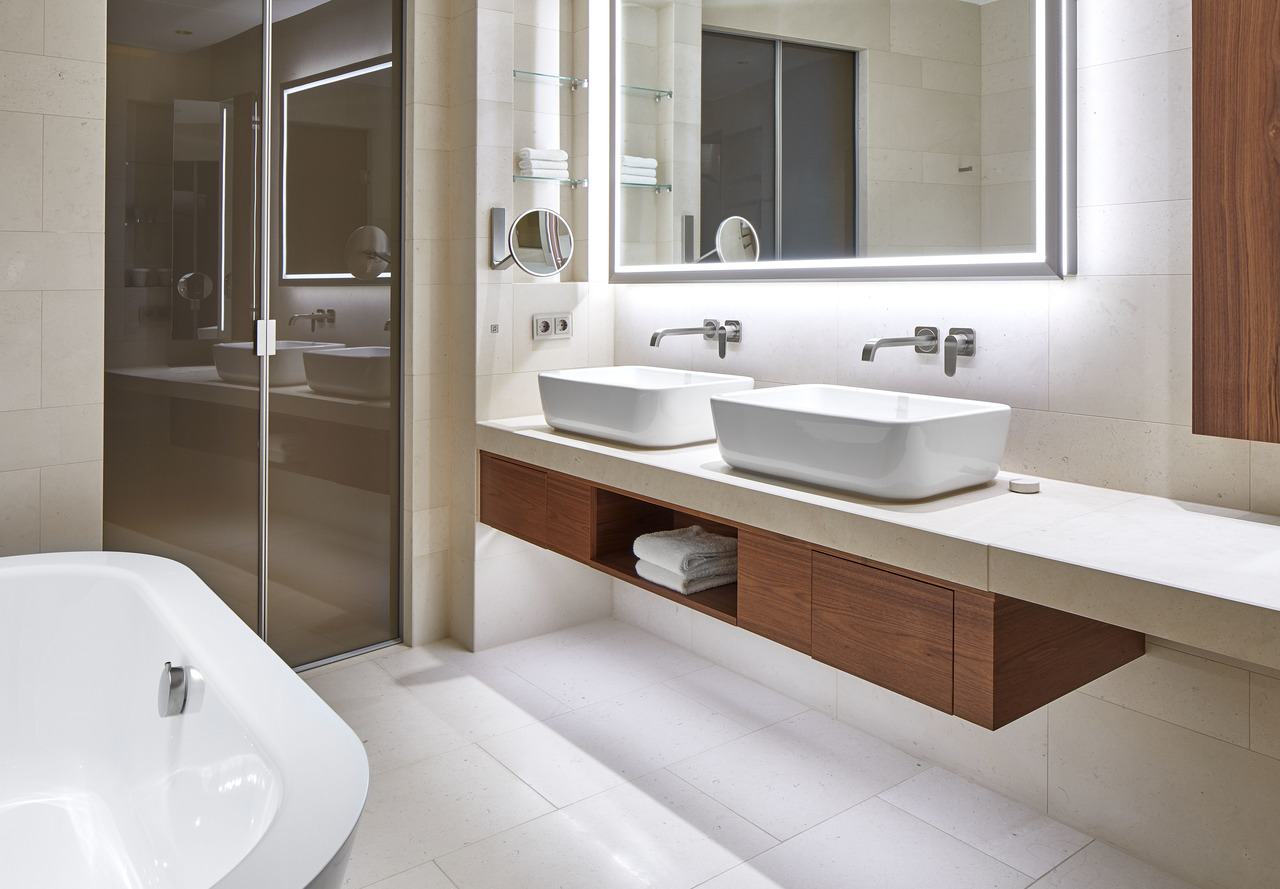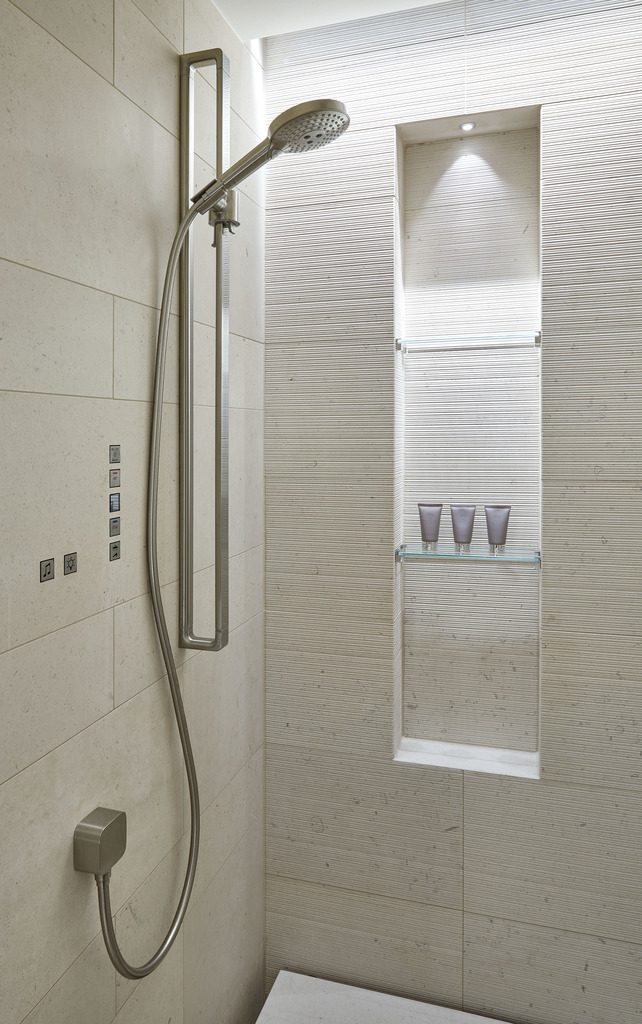 Fontenay Hamburg
Category: Hotel Opening date: 2017/01/01 Website: http://www.thefontenay.de/
Hamburg at its Best: The Fontenay Chooses AXOR Architecture as sculpture: The Fontenay, Hamburg's premier luxury hotel address. Lakeside in the elegant Rotherbaum district. The Hanseatic city's first new five-star hotel in 18 years. Equipped with taps and showers by AXOR. AXOR on the Alster Antonio Citterio's AXOR Citterio E collection. Soft shapes, precise lines and slender, rounded handles. State-of-the-art linear taps and showers created with high-precision craftsmanship. Elegance and an archetypal feel. The Fontenay's interior design house, Aukett + Heese, chose Citterio E for this unique combination of qualities. AXOR was also the first choice of Thies Sponholz, managing director of The Fontenay: "We opted for AXOR products because, in addition to their outstanding quality, AXOR's Signature and FinishPlus services make it possible to customize both the construction and the surface finish of the products. Brushed Nickel thus became the recurrent finish found on many of the metal elements in The Fontenay's rooms and public areas." Urban Chic Antonio Citterio drew inspiration for Citterio E from his native Milan. The collection's urban chic is perfectly suited for the cosmopolitan city on the Elbe, as well. All taps and showers are coated with a particularly resistant PVD surface in Brushed Nickel. The warm metallic hue is the ideal complement to the light-colored natural sandstone slabs covering the bathroom walls. AXOR Citterio E 2-hole wall-mounted taps are mounted above the washbasins. The shower areas feature the AXOR Citterio E shower set. Modern Classic Panoramic views from the roof terrace. A gourmet restaurant on the top floor. Extensive park grounds. The Fontenay leaves nothing to be desired. Designed by star architect Jan Störmer of Hamburg-based Störmer, Murphy and Partners, the flowing 18,000 square-meter structure comprises three intertwining circular forms. At its heart is a glassed-in courtyard featuring trees and a soaring atrium almost 30 meters high. The building's style has been described as 'Modern Classic'. An apt description of the AXOR Citterio E collection, as well.
Products and specifications used in this reference project
Shower

1 x AXOR Citterio E - Shower set 0.90 m with hand shower 120 3jet
Finish: brushed nickel, Part number: 36735820
Consists of: Handshower, Wallbar, Handshower hose, Slider , Spray modes: Rain, RainAir, WhirlAir , Select button for comfortable alternation of spray modes, Pivot connector prevents hose from tangling, Flow: 3.96 GPM
Pricing category $ $ $

Add the product specification from this reference separately to your project folder.
Washbasin

Add the product specification from this reference separately to your project folder.