© Restaurant Geist / Thomas Ibsen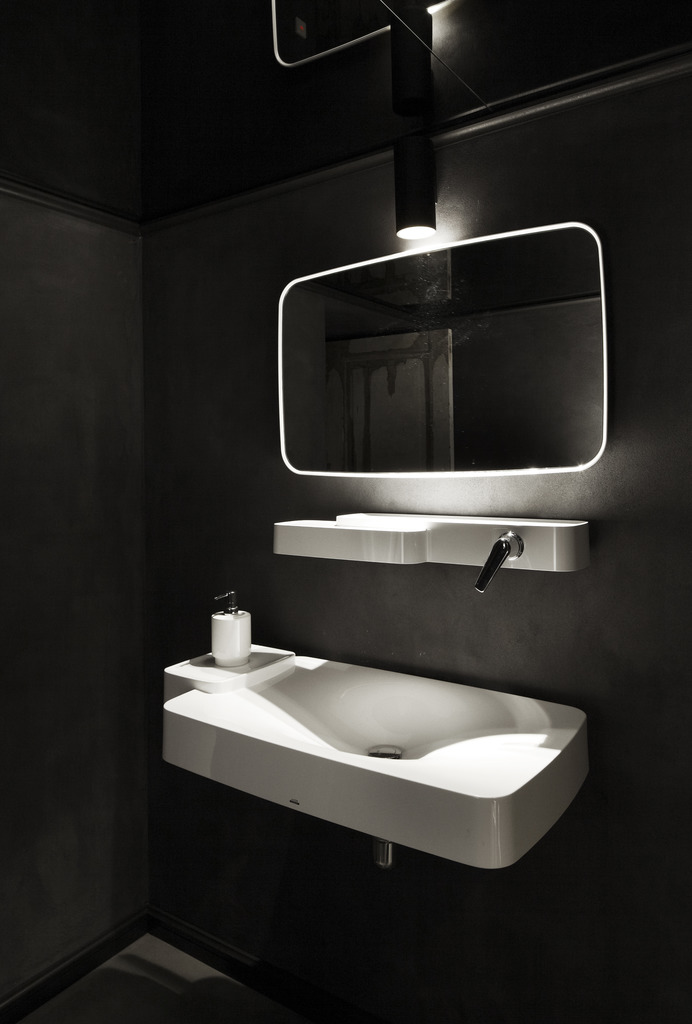 © Restaurant Geist / Thomas Ibsen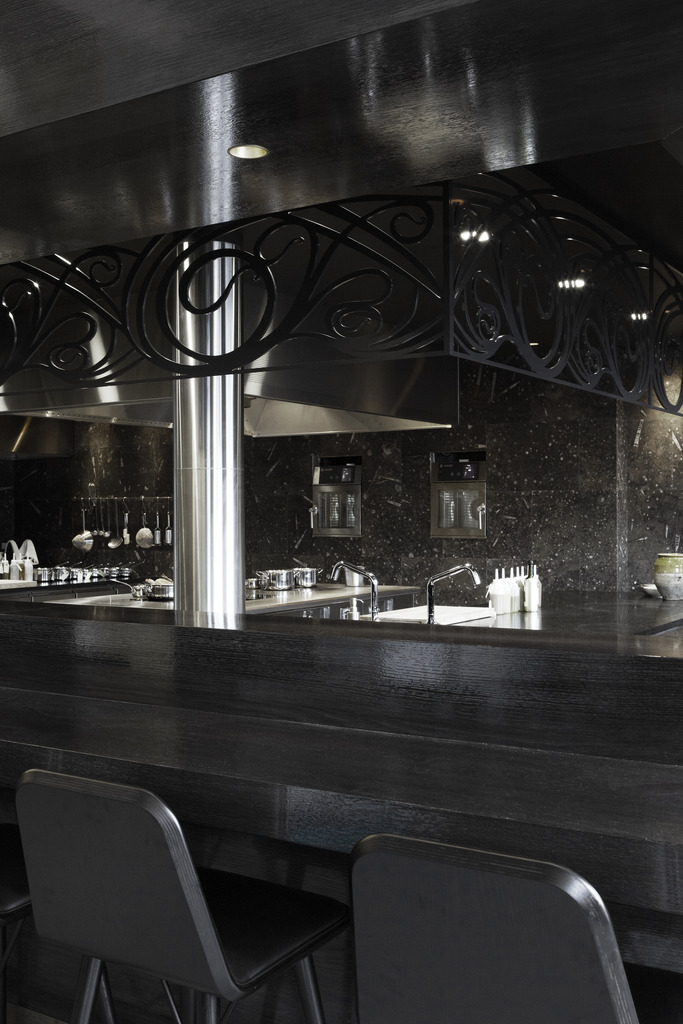 © Restaurant Geist / Thomas Ibsen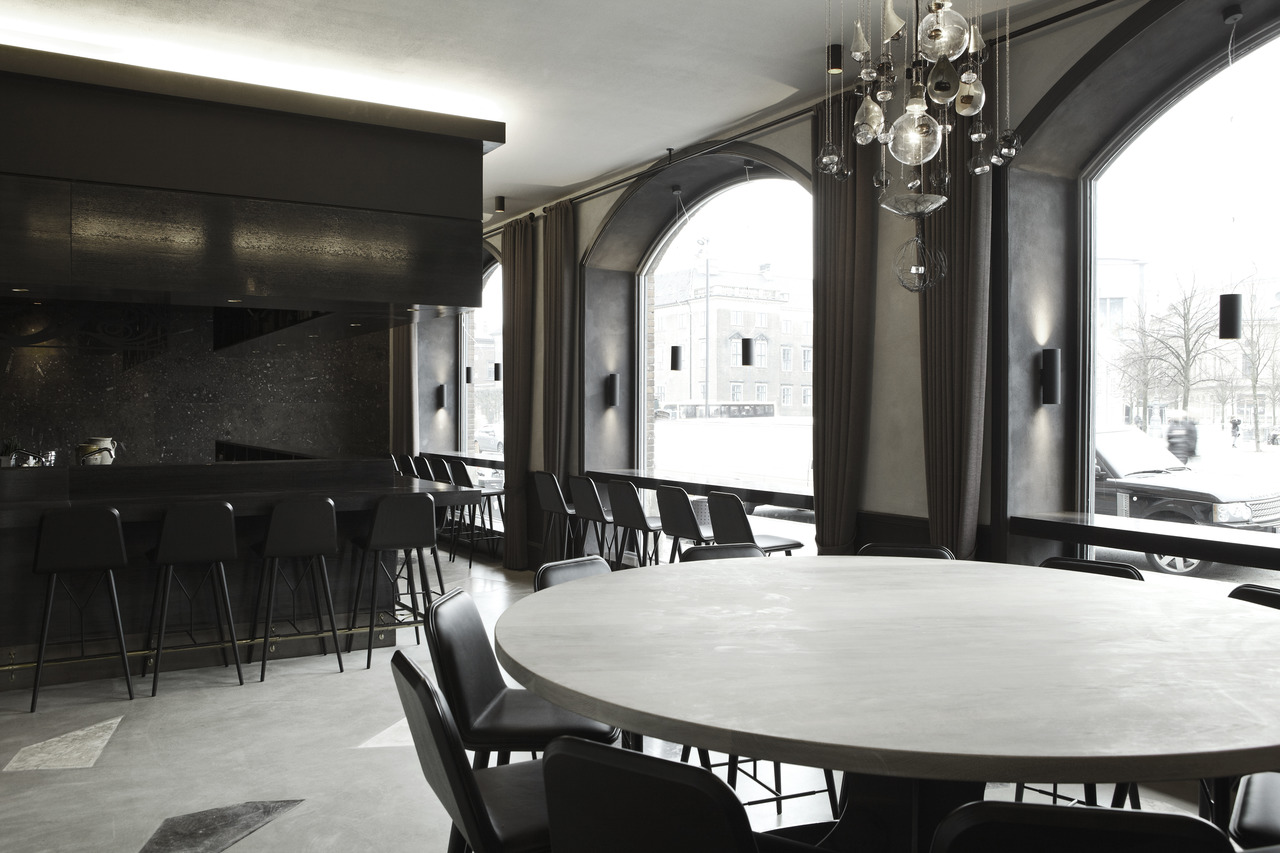 © Restaurant Geist / Thomas Ibsen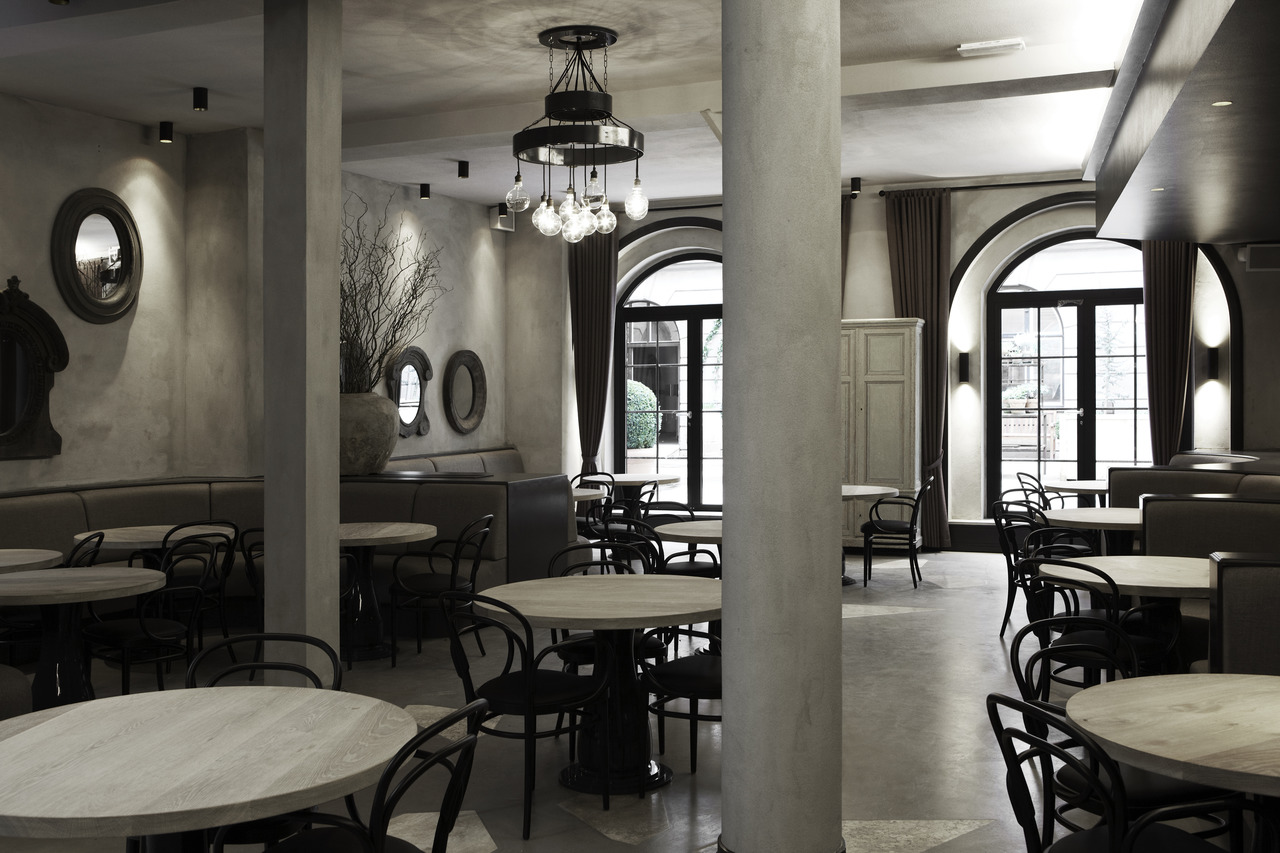 © Restaurant Geist / Thomas Ibsen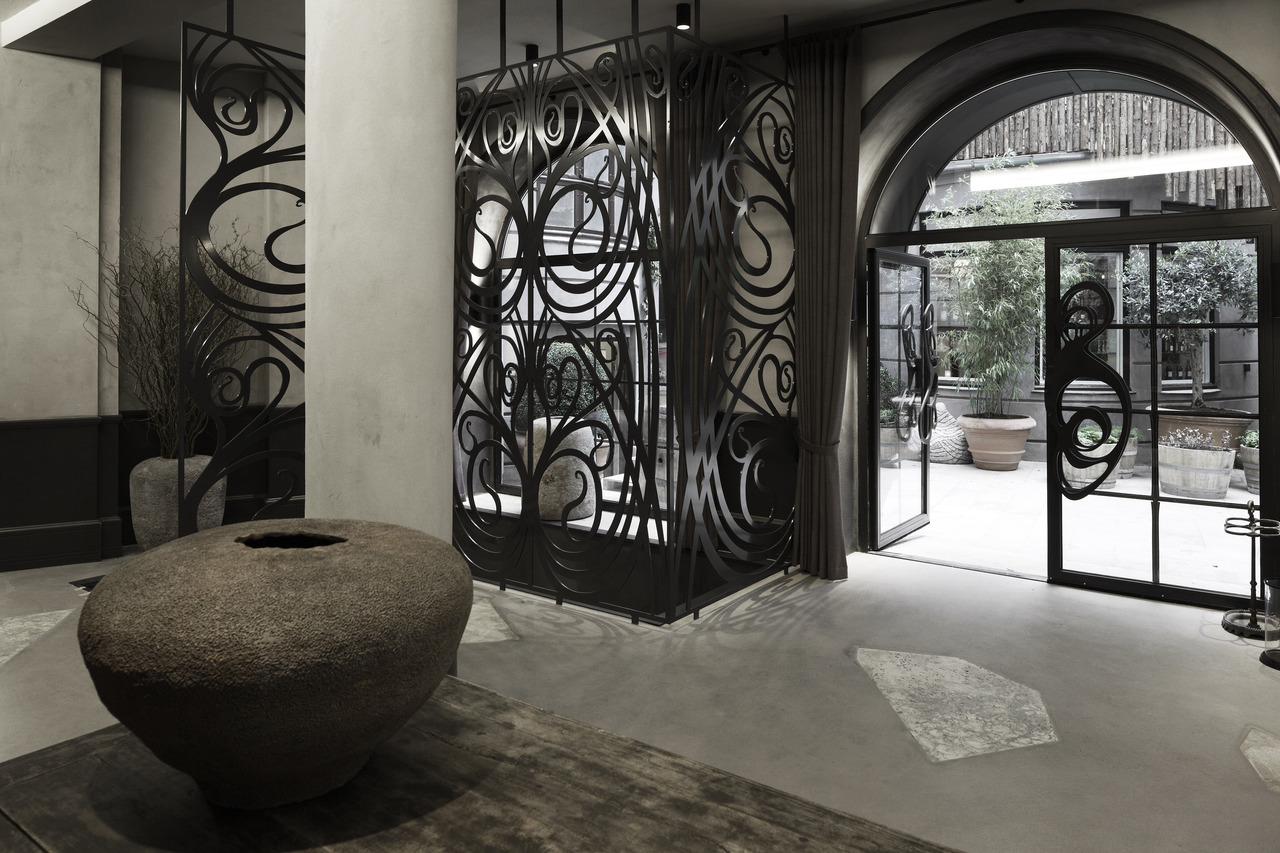 © Restaurant Geist / Thomas Ibsen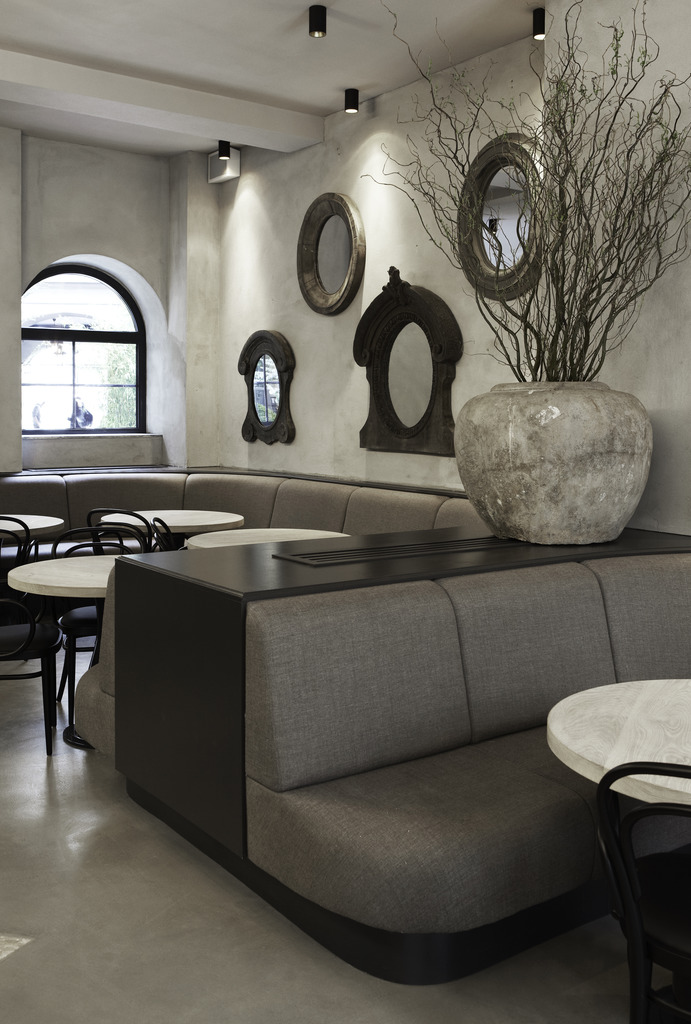 © Restaurant Geist / Thomas Ibsen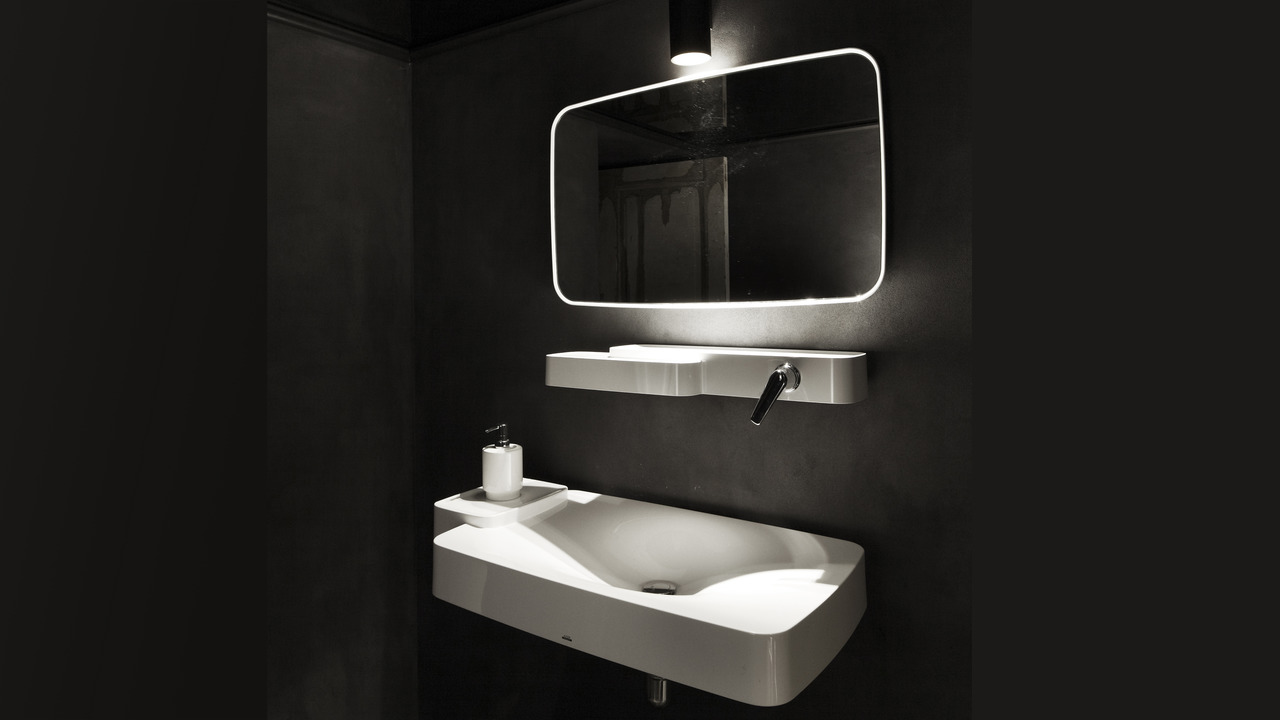 Restaurant Geist – Copenhagen, Denmark
Category: Restaurant Project Participiants:
Interior Designer: Space Architecture & Interior Design (Copenhagen)
Website: www.restaurantgeist.dk
Exquisite simplicity is the key to both the design and cuisine at this relaxed eaterie
Chef Bo Bech has teamed up with the design agency Space Copenhagen and local bar and restaurant magnate Torben Olsen to create Geist. The result is an atmosphere that's as suitable for a scene-night out as it is for a romantic tête-à-tête. Seating options include intimate banquettes as well as stools around the impressive open kitchen to observe the chefs and fellow diners. Despite the restaurant's gourmet pedigree, Geist proffers a relatively simple fare and the extensive à la carte offering sets it apart from the city's trend of set tasting menus.
Fitting to the food concept, the design is both dynamic and calm. The elegant colour scheme of black, white and grey is modern with bespoke furniture and a hint of nostalgia.
For equipping the washrooms, the planners decided to integrate pieces out of the collection Axor Bouroullec, according to the motto "Feel free to compose".
Products and specifications used in this reference project
Washbasin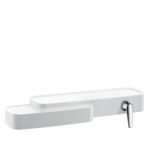 Add the product specification from this reference separately to your project folder.