© Estadio Chivas Mexiko, Hector Velasco Fascio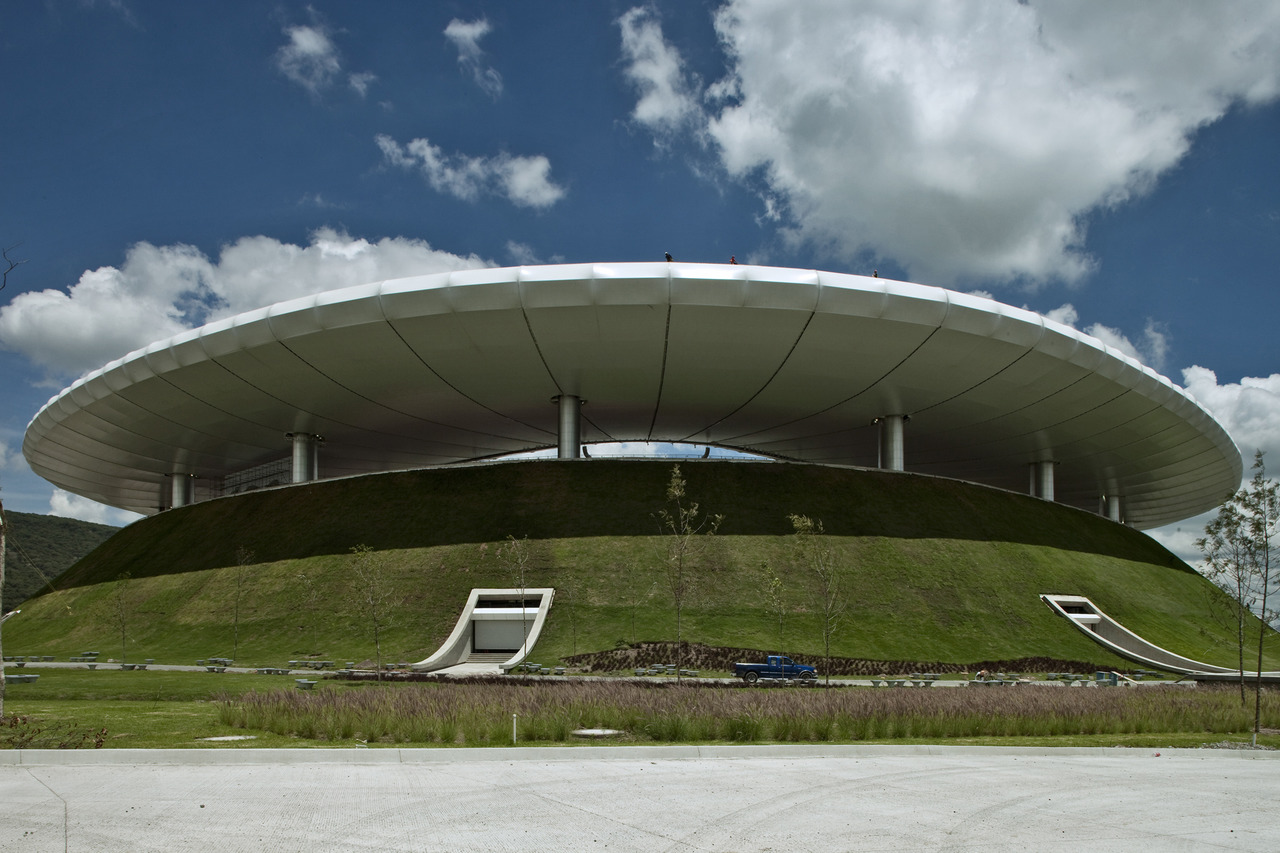 © Estadio Chivas Mexiko, Hector Velasco Fascio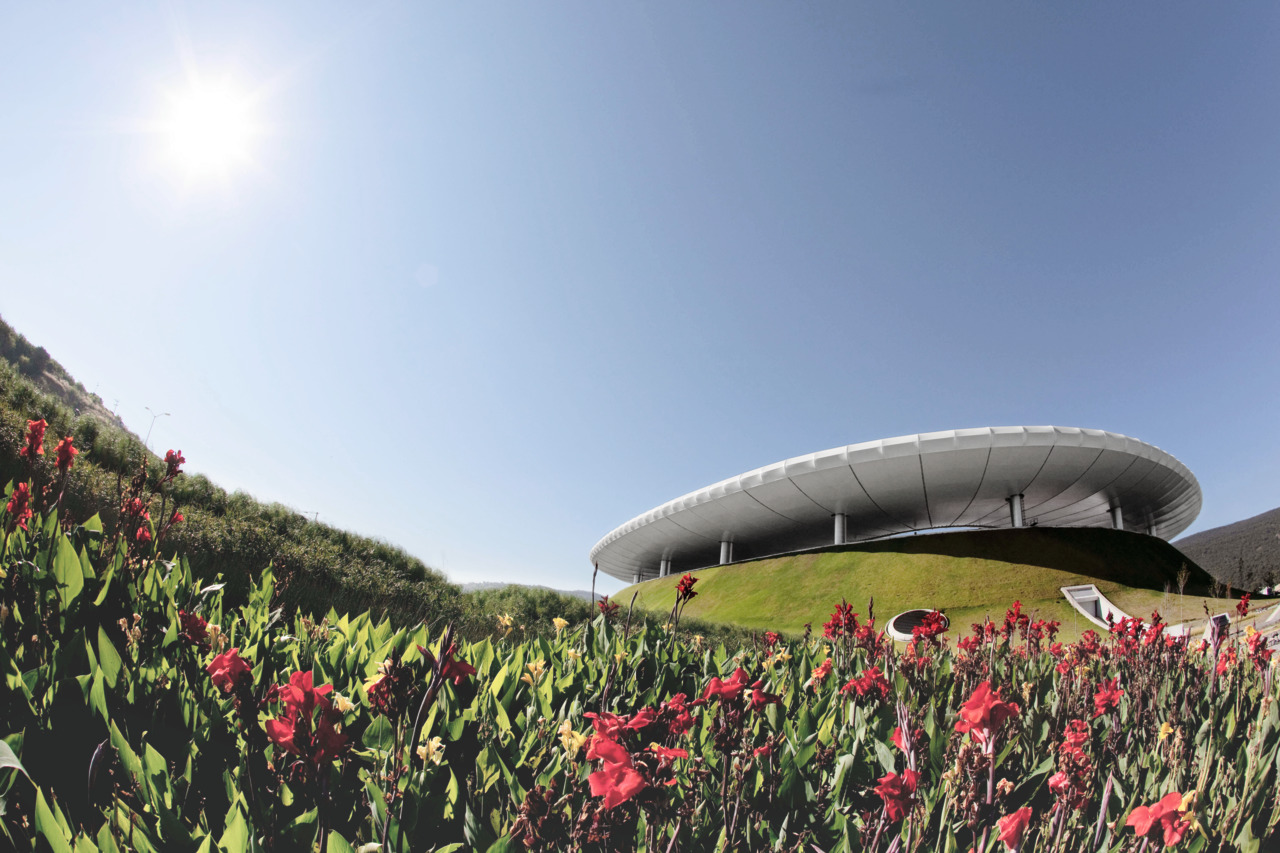 © Estadio Chivas Mexiko, Hector Velasco Fascio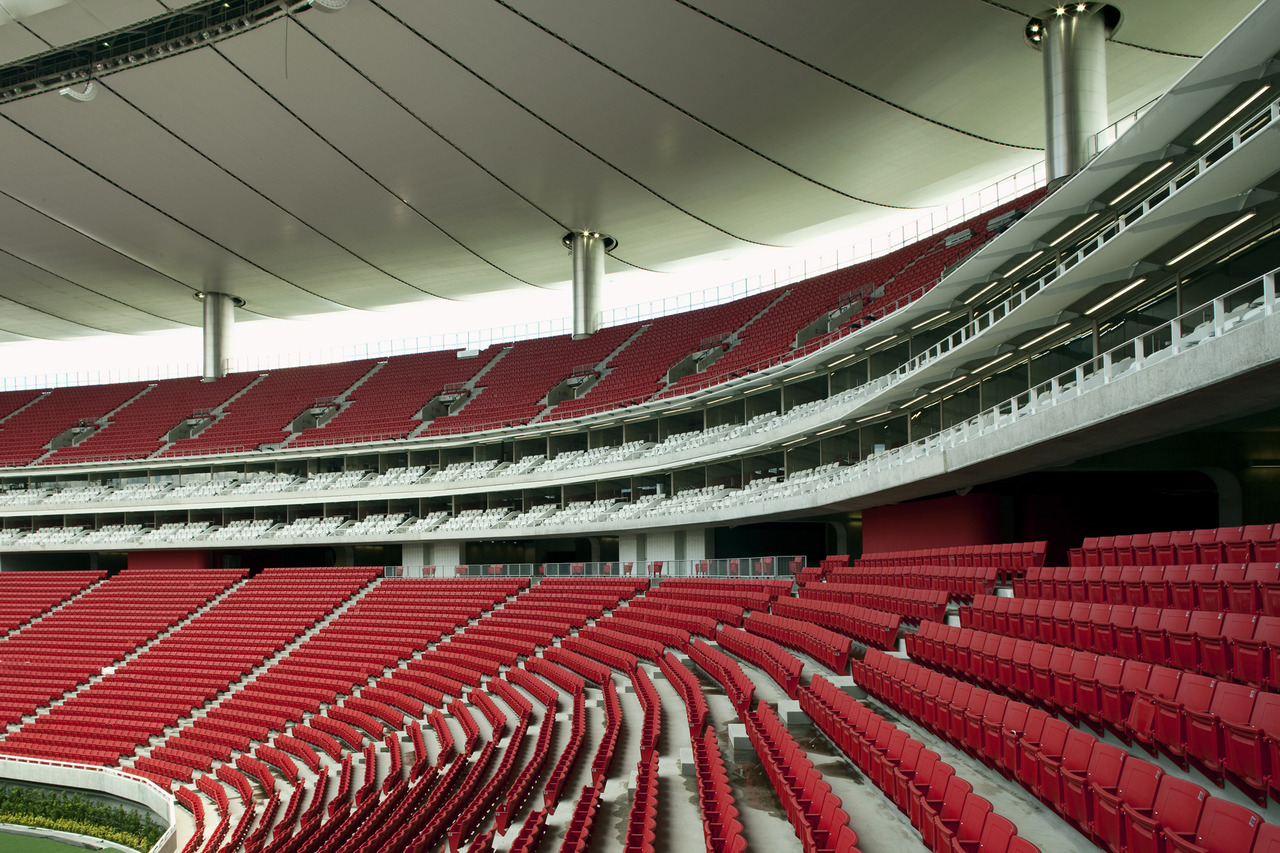 © Estadio Chivas Mexiko, Hector Velasco Fascio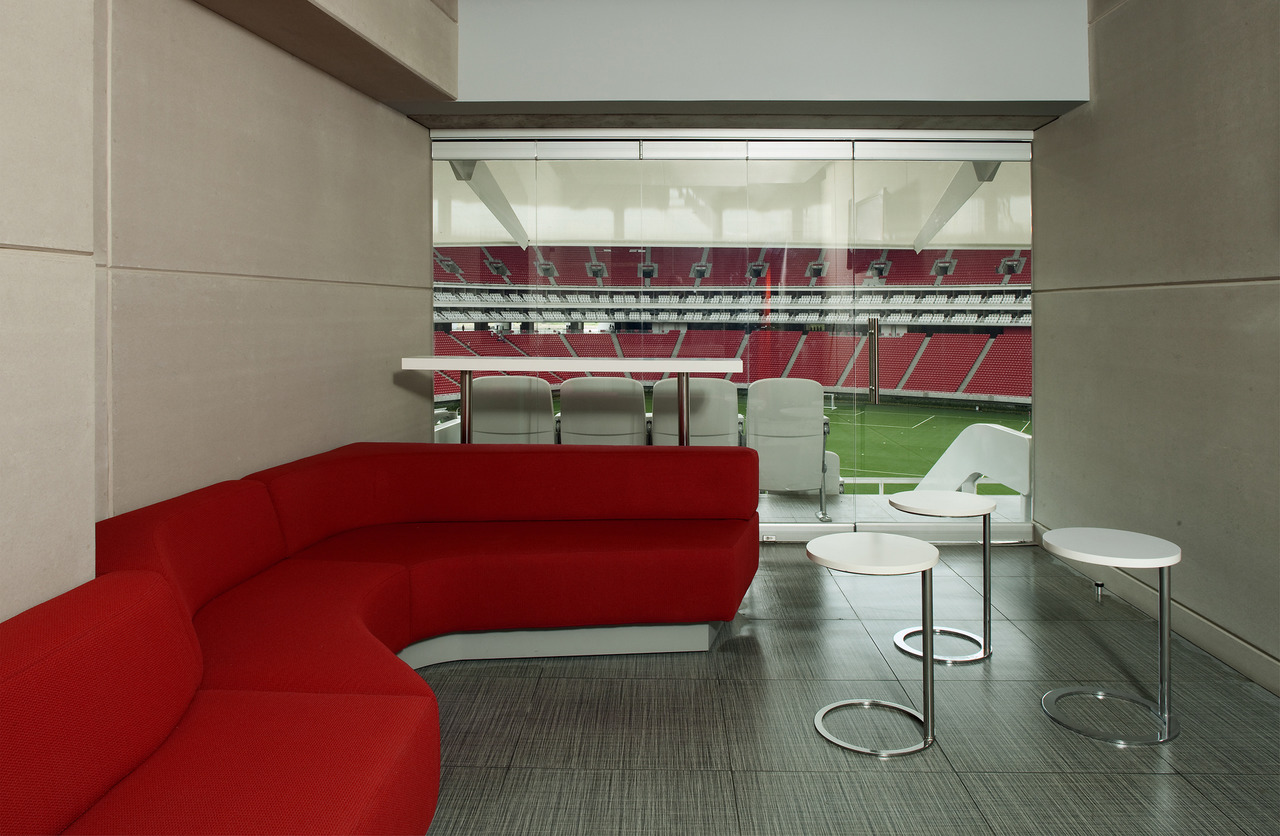 © Estadio Chivas Mexiko, Hector Velasco Fascio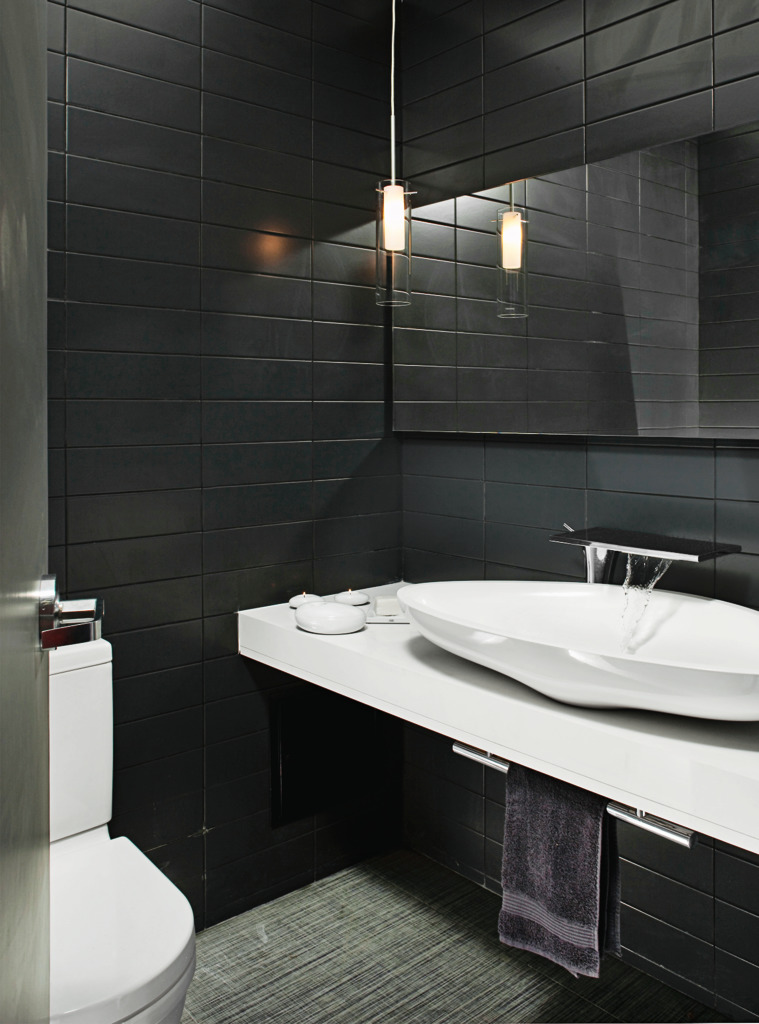 © Estadio Chivas Mexiko, Hector Velasco Fascio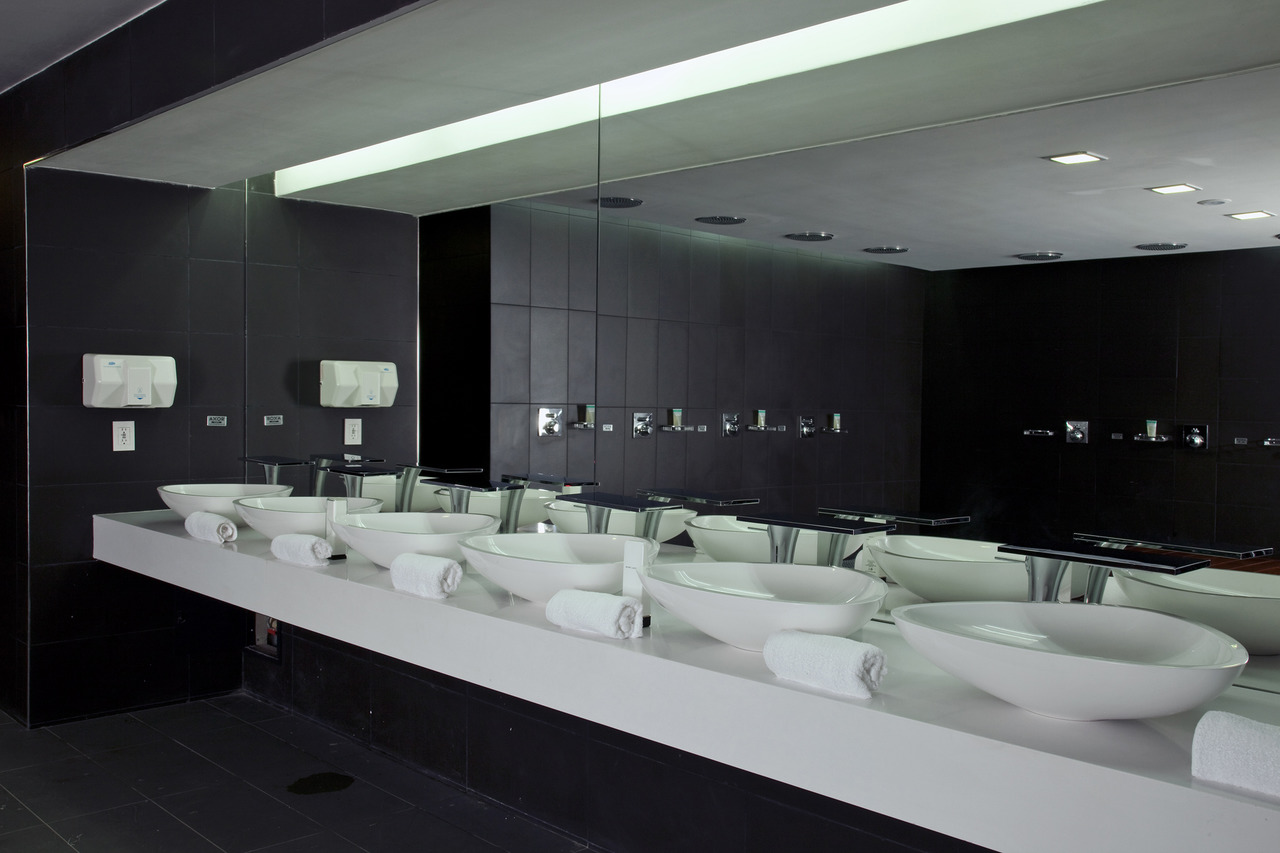 © Estadio Chivas Mexiko, Hector Velasco Fascio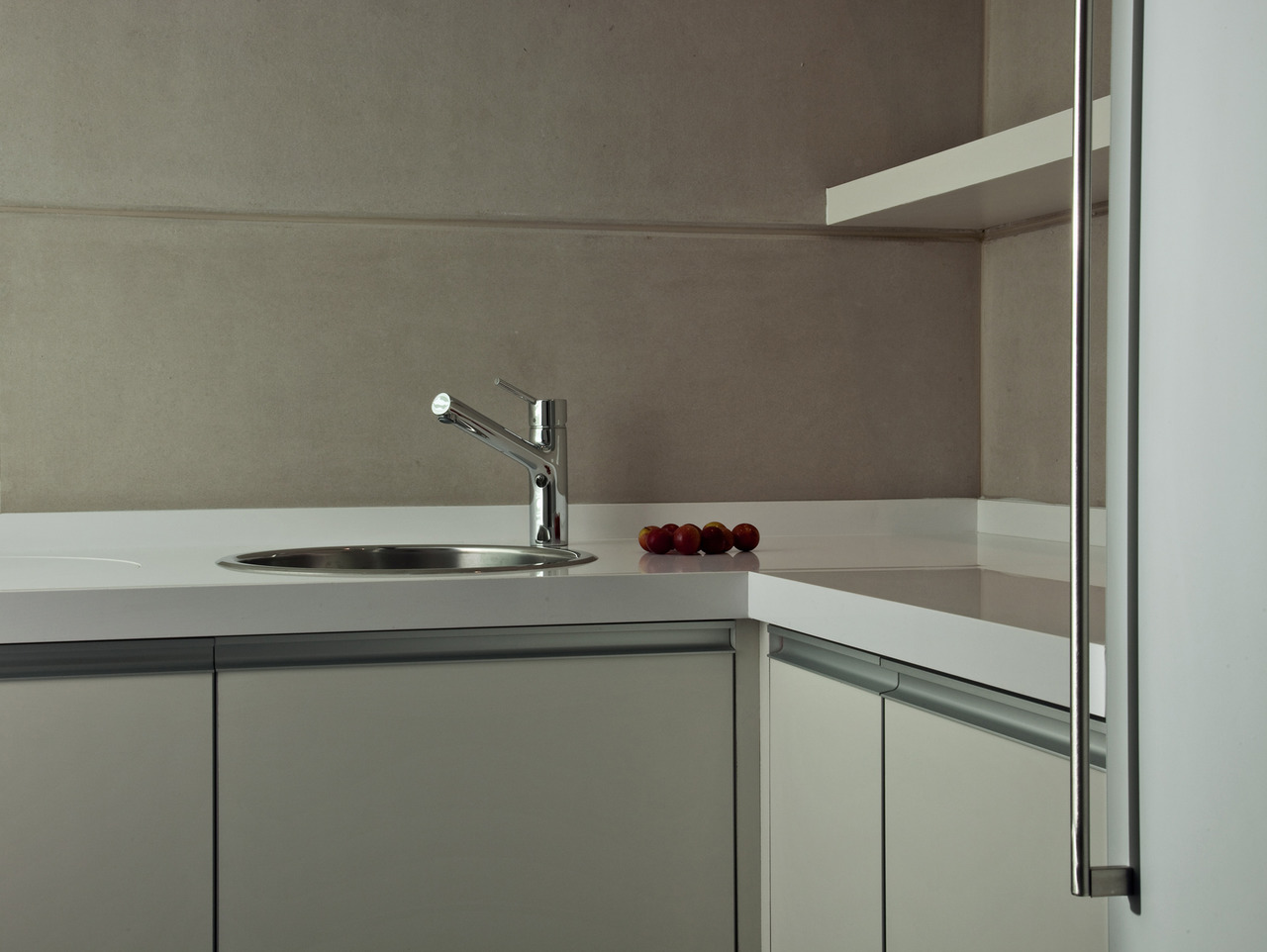 © Estadio Chivas Mexiko, Hector Velasco Fascio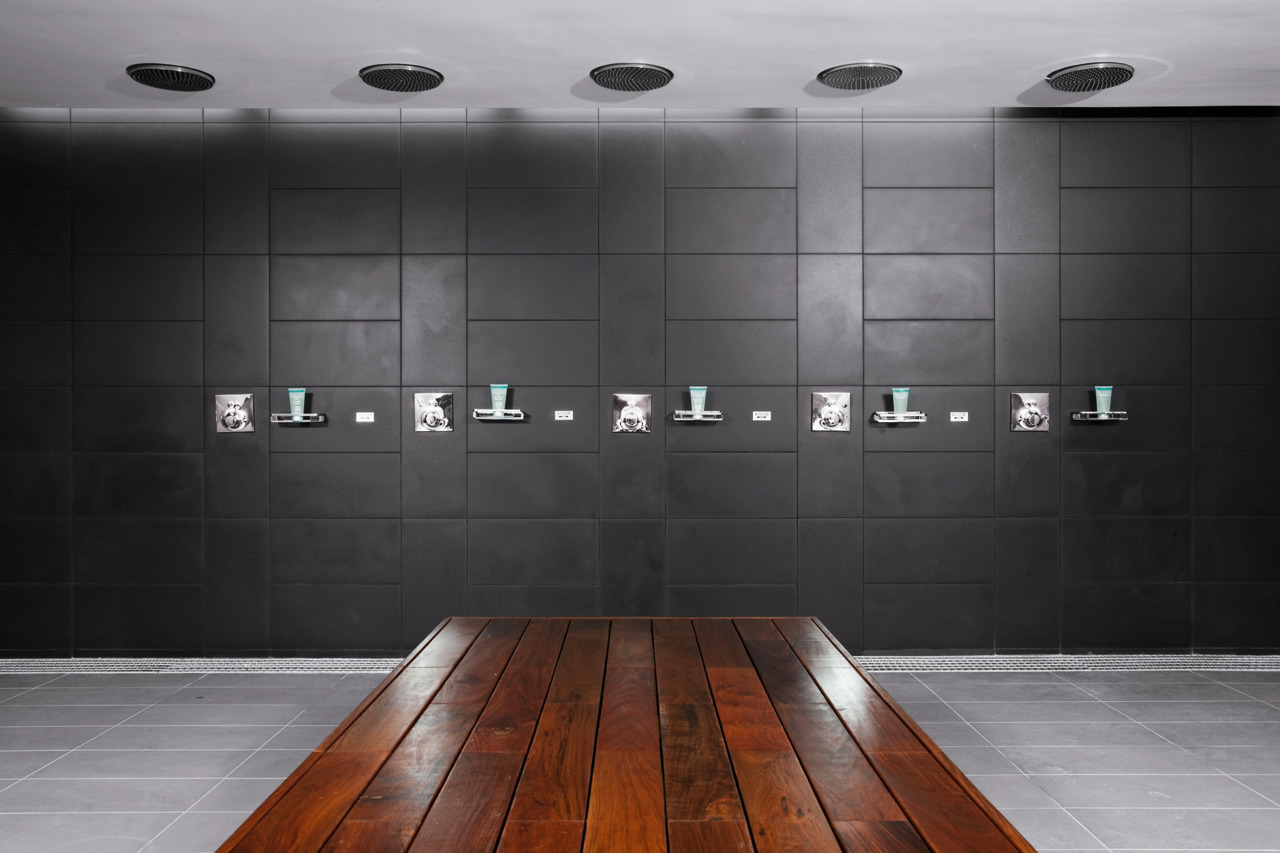 © Estadio Chivas Mexiko, Hector Velasco Fascio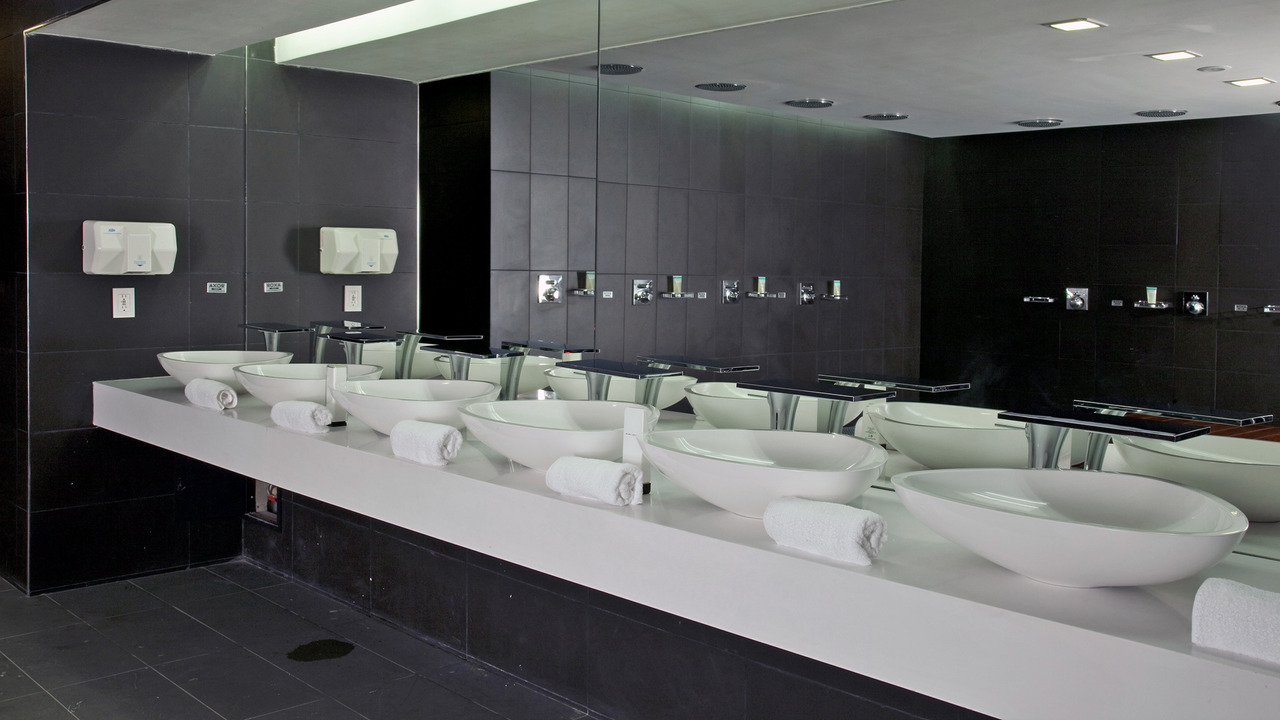 Estadio Omnilife Chivas – Guadalajara, Mexico
Category: Public & Semi Public Sector Project Participants:
Architect: Hellmuth, Obata + Kassabaum
Website: www.estadioomnilife.com
Ecological principles fuel Mexico's volcano stadium
Most people consider volcanoes to be a menacing force. Yet at Estado Omnilife, near the city of Guadalajara, a harmonious balance of nature and technology reigns. The person responsible is the renowned French architect and designer Jean-Marie Massaud who constructed a 45,500-seater stadium for one of the most popular Mexican football teams. A great deal of green philosophy was incorporated into its planning and construction.
The pitch and stands are embedded into a verdant hill with a volcano-like conical form. The use of rainwater and energy-saving technology are part of a comprehensive ecological concept. The 8,000 parking spaces hidden in the base of the cone are another measure to preserve the surrounding nature. A light-weight roof floats above the "crater" like a white cloud.
The Axor Massaud bathroom collection that Massaud developed for Axor and used to equip the VIP boxes and the locker rooms also creates a connection with nature. The athletes are pampered by showers outfitted with Hansgrohe overhead showers Croma 160 and Raindance Royale AIR.
Products and specifications used in this reference project
Washbasin

1 x AXOR Massaud - Single lever basin mixer 220 for wash bowls with waste set
Finish: Chrome, Art. No.: 18020000
consists of: single lever basin mixer, waste set , ComfortZone 220, projection 200 mm, wide flood jet, flow rate at 3 bar: 4 l/min , joystick ceramic cartridge, suitable for continuous flow water heaters, non-closing waste set, connection type: G ⅜ connections , connection dimension: DN15
Price Category $ $ $

1 x AXOR Massaud - Wash bowl 800/450
Finish: White, Art. No.: 42300000
counter top washbowl, only in conjunction with basin mixers without pull rod, mineral cast with gelcoat, for planning consider drilling template, CE, TÜV certified
Price Category $ $ $
Add the product specification from this reference separately to your project folder.